Vietnam has marked itself as one of the most potential lands for crypto development, with achievements from not only international investments but also local entities. With the start of 2021, Kyros Ventures would like to showcase the Vietnamese Crypto Map, presenting the overall crypto ecosystem that Vietnam has built up over the past years. This map will guide you through the Vietnamese Blockchain & Crypto landscape, including the leading faces in fields of exchange, wallet, Dapps & DeFi, Stablecoin, Media, and so on.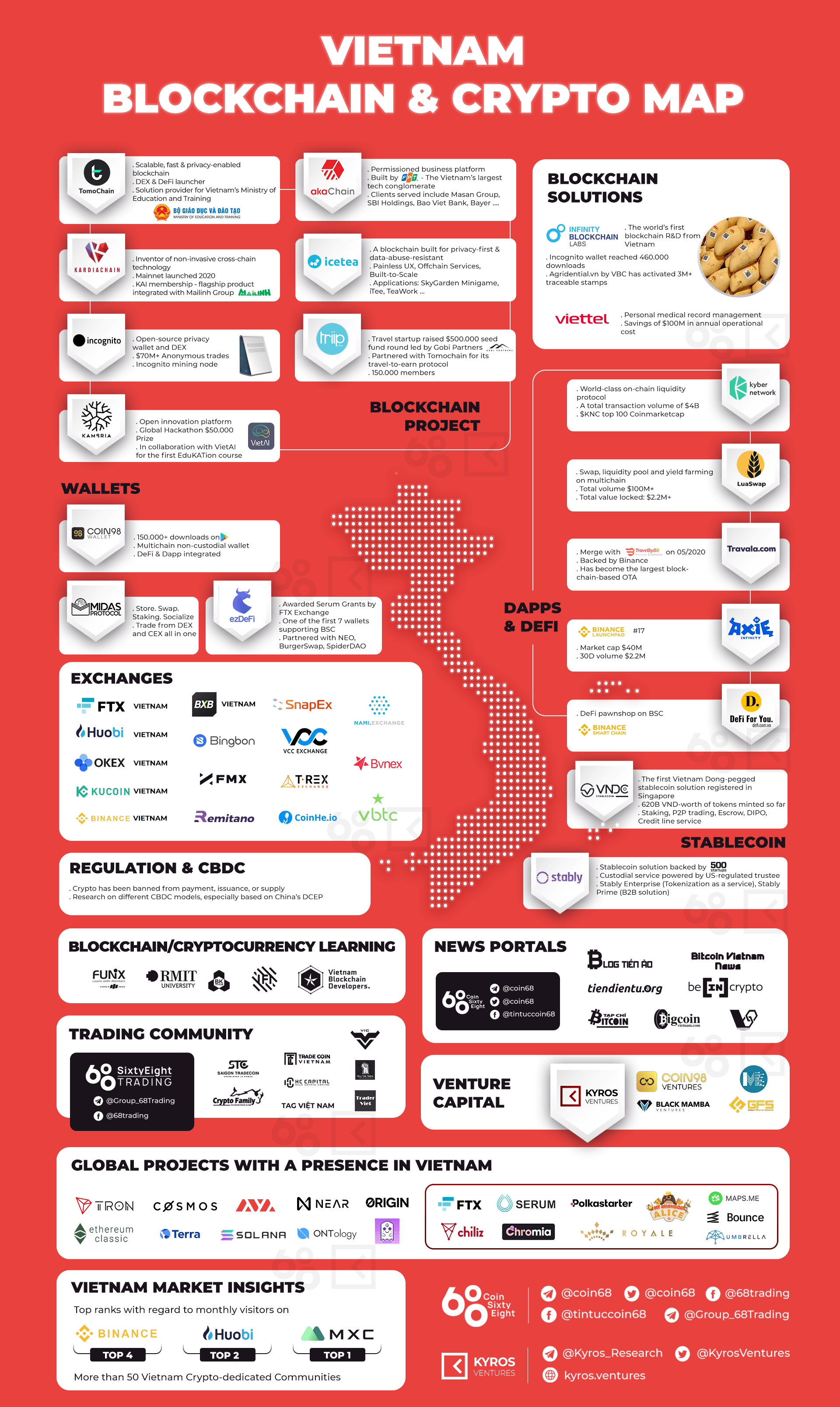 TomoChain, KardiaChain, Axie Infinity, and Kyber Network are Vietnamese projects that stood out both locally and internationally. Not only did these projects experience growth on their technical side with a full set of new products, but they also attracted a large community of supporters all around the world.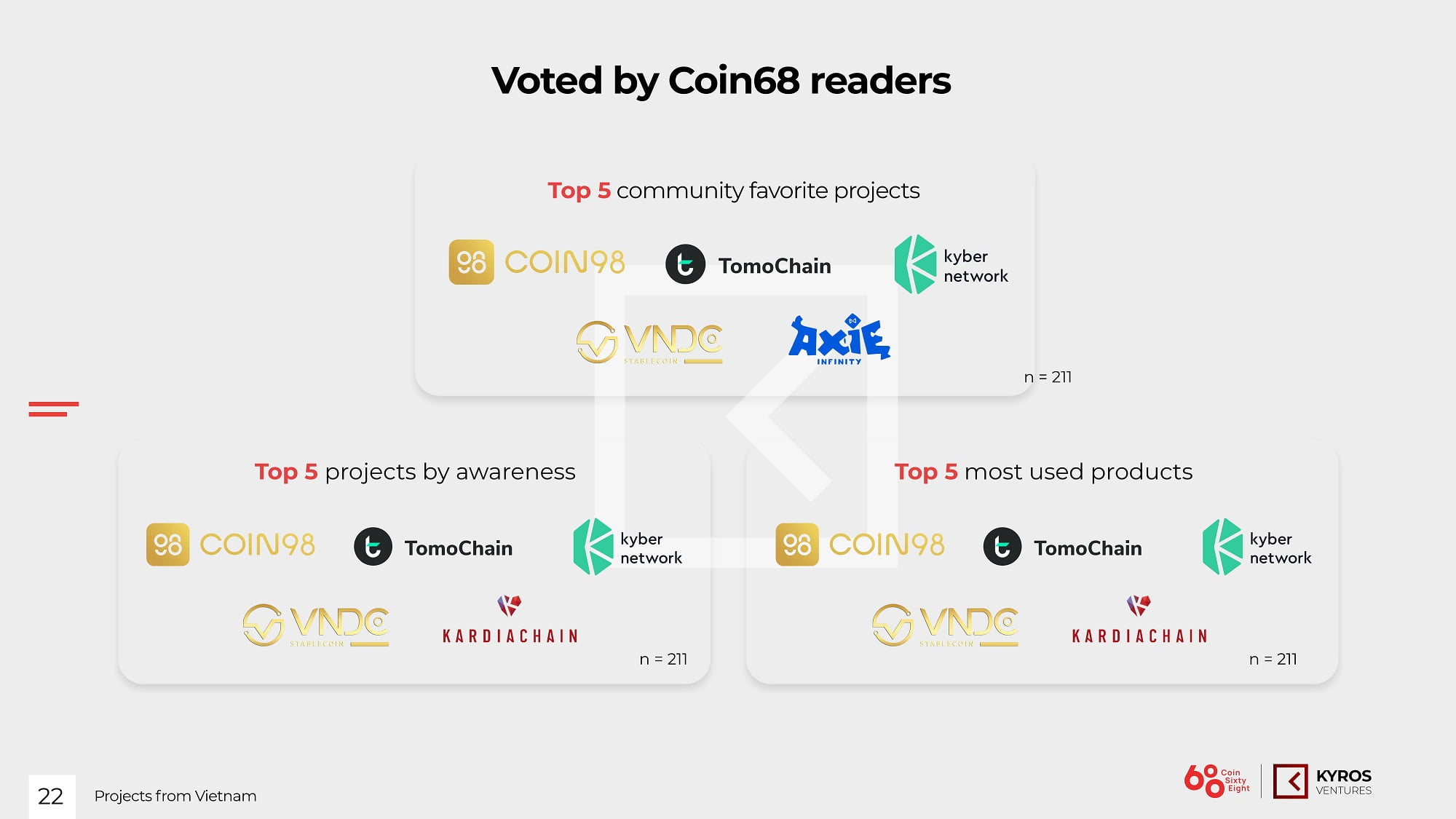 International exchanges have been very active in Vietnam, with famous names such as Binance, Huobi, OKex, and FTX. Wallet and exchange services developed by Vietnamese (Coin98, FMX) have also marked their footprints with unique product features and an easy-to-use interface. English was no longer a language barrier for those who are enthusiastic about crypto as Vietnamese materials are now available. 
In terms of legislation, Vietnamese laws have banned cryptocurrency as a form of issuance, provision, and payment. Vietnam is currently under the researching phase of different CBDC models, especially using the one from China's DCEP. However, Stably and VND are 2 Vietnamese projects with high potentials. 
While the government takes careful legal steps, Vietnamese and other users can still learn about blockchain and crypto from formal universities such as RMIT Vietnam, University of Technology, and FuniX, a unit of FPT University.
In addition, specialized media channels are becoming a rising trend after the boom in quantity from the peak of 2017. Coin68 is a great example of a reliable source of information, regardless of the market being uptrend or downtrend. Using our expertise and speed in catching up with the latest trends, Coin68 is confident to be your gateway to wider knowledge in blockchain in general. 
More specifically, in the past year, Vietnam is proud to introduce the first generation of crypto investment funds, Kyros Ventures, a venture capital fund developed on the solid foundations of Coin68. The fund has been supported and invested in more than 30 large and small deals, contributing to bringing many quality international projects to Vietnam.
Overall, 2020 has been a very successful year for the blockchain & crypto market in Vietnam. We have a positive look at 2021, the year of the Ox, and look forward to the creation of many more new projects and new aspects to the blockchain industry.