Introduction
Web3 Matching is the inaugural offline investor-startup event that was held in Vietnam on the 11th of December. Powered by Kyros Ventures and co-hosted by Amazon Web Services (AWS) and BNB Chain, the event was an incredible opportunity for start-ups in the space to pitch to potential investors. We gathered some of the industry's biggest names to meet with the brightest startups in a 1:1 "speed-dating" style curated setting for an unprecedented mentoring and networking opportunity.
We had an attendance of over 50 experienced experts, partners, and advisors, including Binance Labs, Pantera Capital, Animoca Ventures, Newman Capital, Magnus Capital, Kyber Network, Kyros Ventures, GGV Capital, iCandy, Golden Gate Ventures, Faculty Group, Coin98 Ventures, Superscrypt, Plug and Play, GeekCartel and Cydonia Ventures.
On event day, the shortlisted projects from over 330 applicants had a chance to share their ideas and gather advice in person from 16 VCs. It is promising to see how lively the sector is with an array of builders from all regions, and their innovative ideas who are passionately building through this bear market.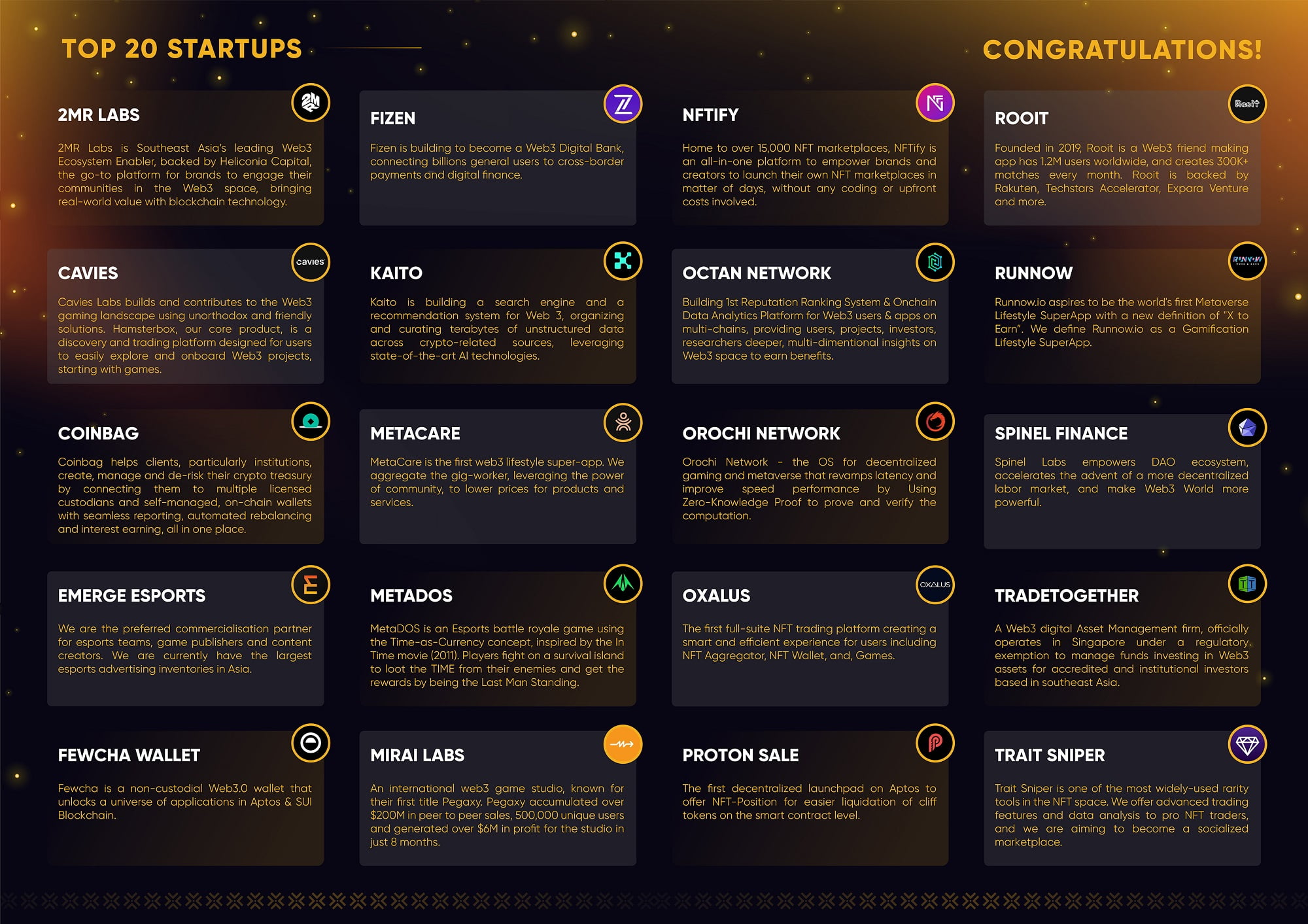 Highlights
Our Web3 Matching event gathered a lot of attention from the Vietnamese crypto community, including projects, local media partners, and funds. This is proof that the VN Web3 scene continues to thrive despite the bear market.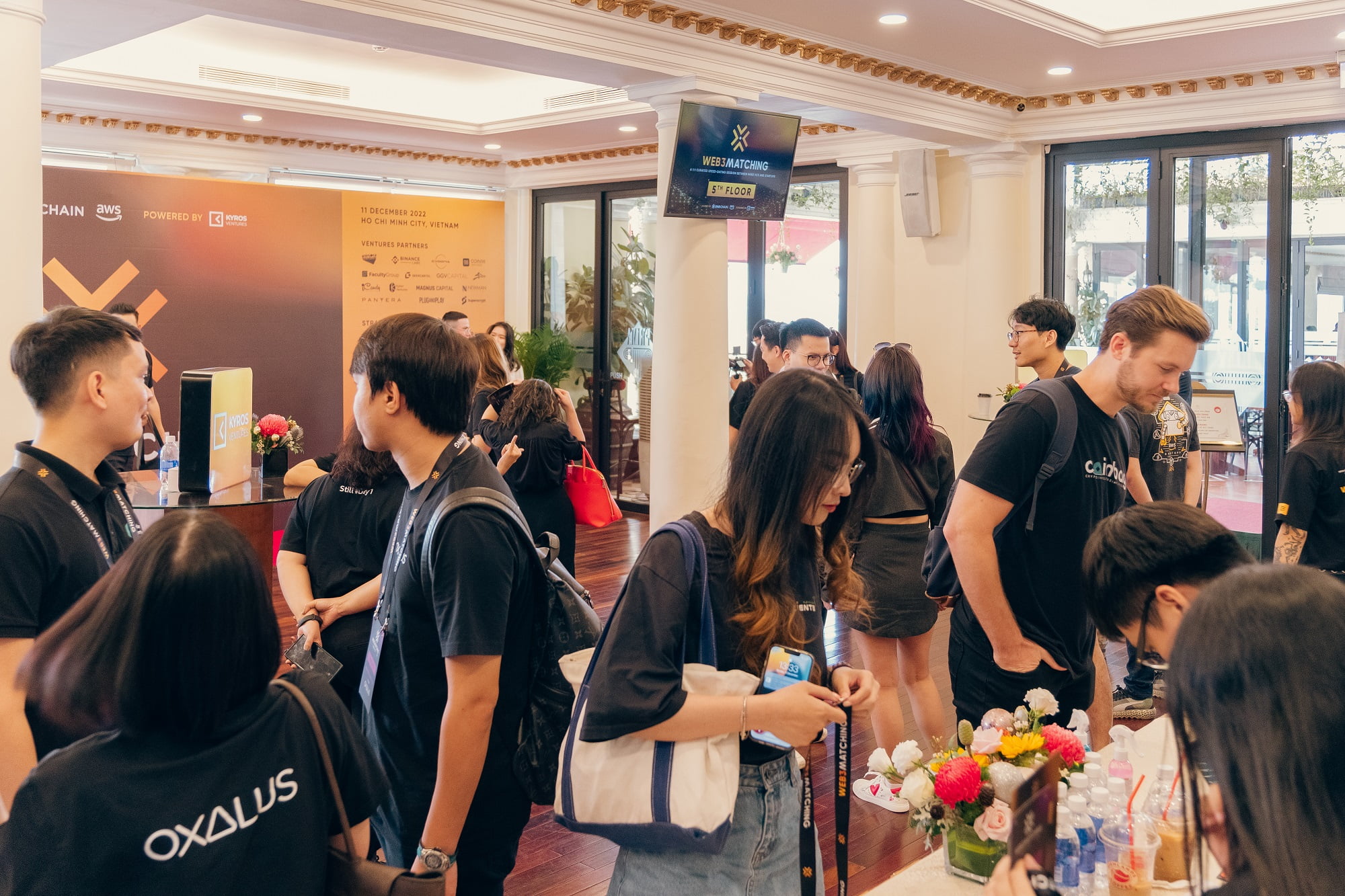 All guests wore name cards and were provided with information allowing attendees to get easily acquainted. The layout and scheduling instructions were crucial to the teams' smooth transition between tables. The organizer team also provided each attendee with a large gift bag.
Web3 Matching begins with a small panel discussion titled "Strategy for Product Development and Market Entry During Bear Market Season," which has recently piqued the interest of many crypto projects.
There were some very special guests who shared their valuable experience in developing business models and strategies for success. With the assistance of VCs,  start-ups can create long-term and effective ways to promote their brand.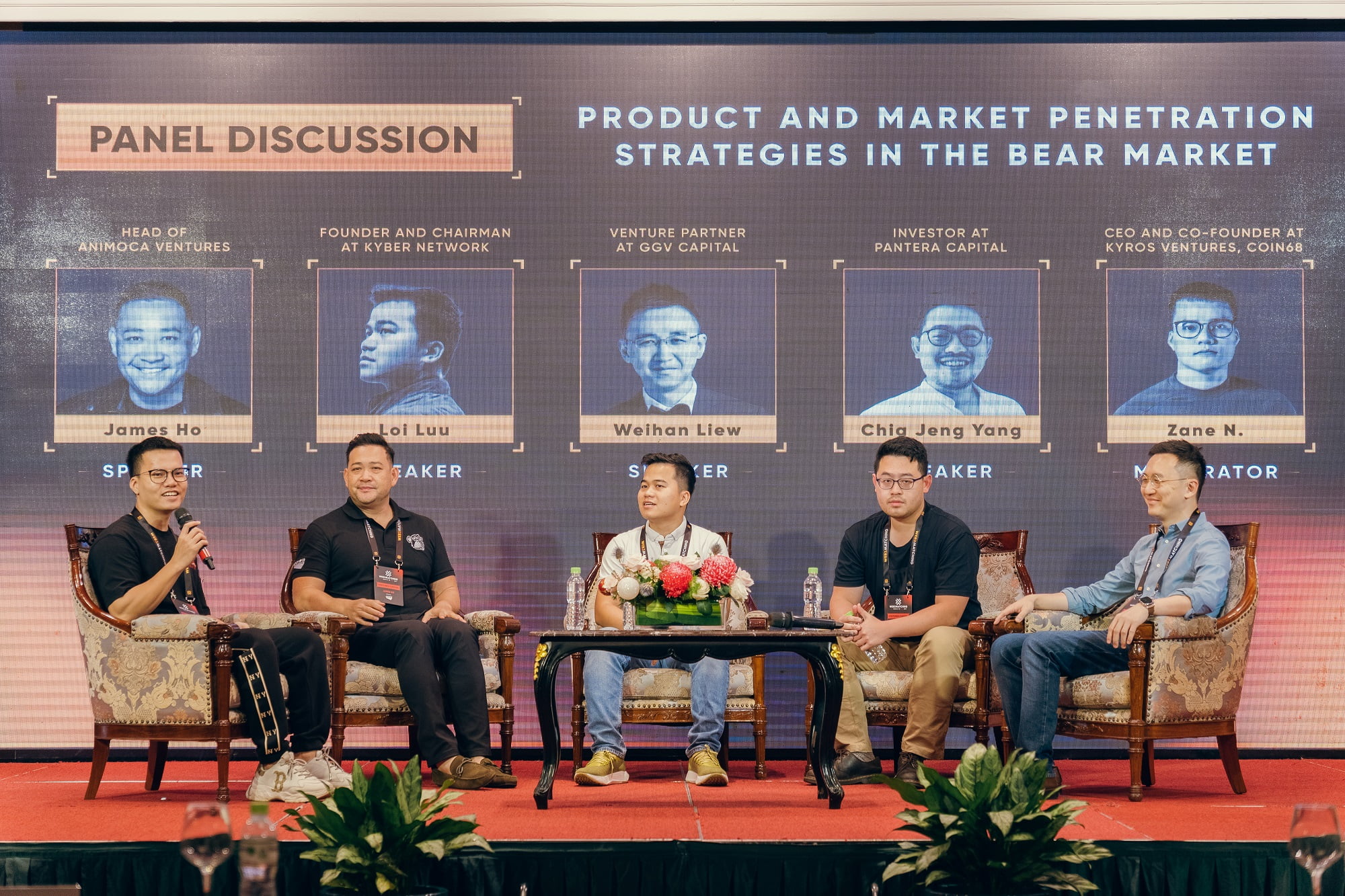 Following that was the main event, the "speed dating" model between the top 20 projects and VCs. For speed dating, each project was allowed 20 minutes to talk with a VC on a predetermined schedule before moving on to another table to meet with a new VC.
The event gave attendees the opportunity to meet with many funds while also having quality 1:1 meetings, discussions and the opportunity to seek advice on specific aspects of their projects. The event was an invaluable opportunity to build relationships and introduce teams to potential future collaborators and investors.
Furthermore, the organizers set up a separate online video call area for projects/funds that were unable to attend the live event.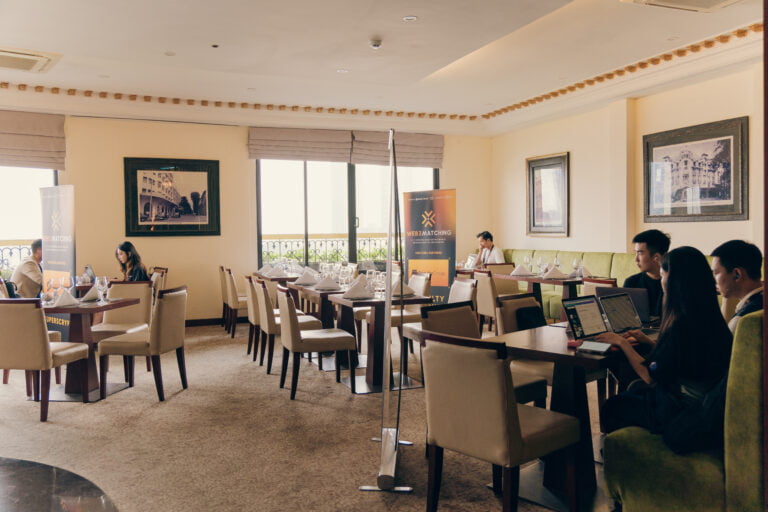 A warm tea party and minigame with attractive rewards was interspersed throughout the program, providing project participants moments of relaxation and laughter. Projects also used this time to share information about themselves with one another and to connect with the many other guests attending the event.
Web3 Matching successfully closed after more than 4 hours of lively discussion and received many positive responses from funds, projects, and attendees.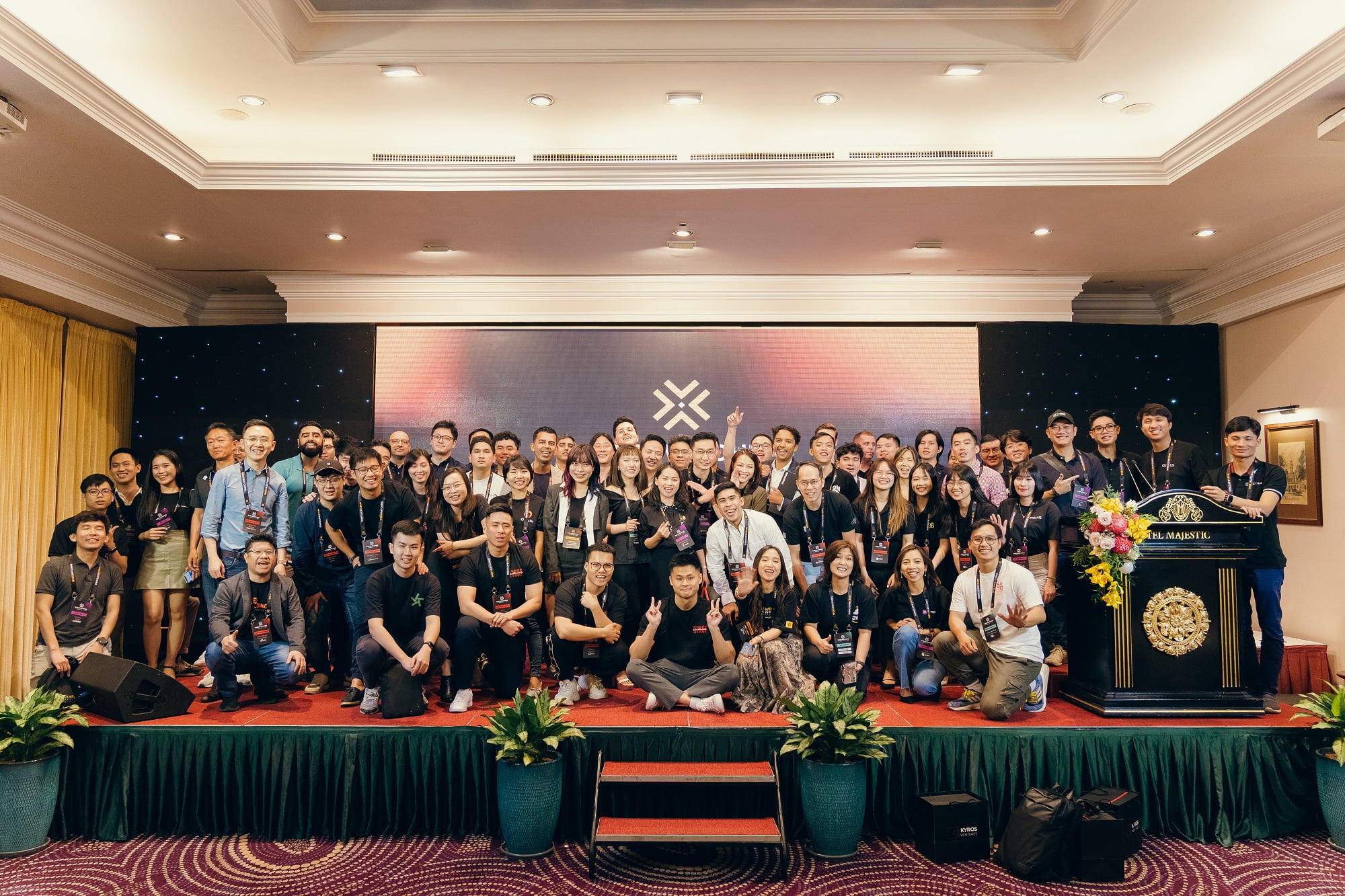 The program concluded with an outdoor dinner party where the organizers entertained attendees once more and provided a completely new space for networking.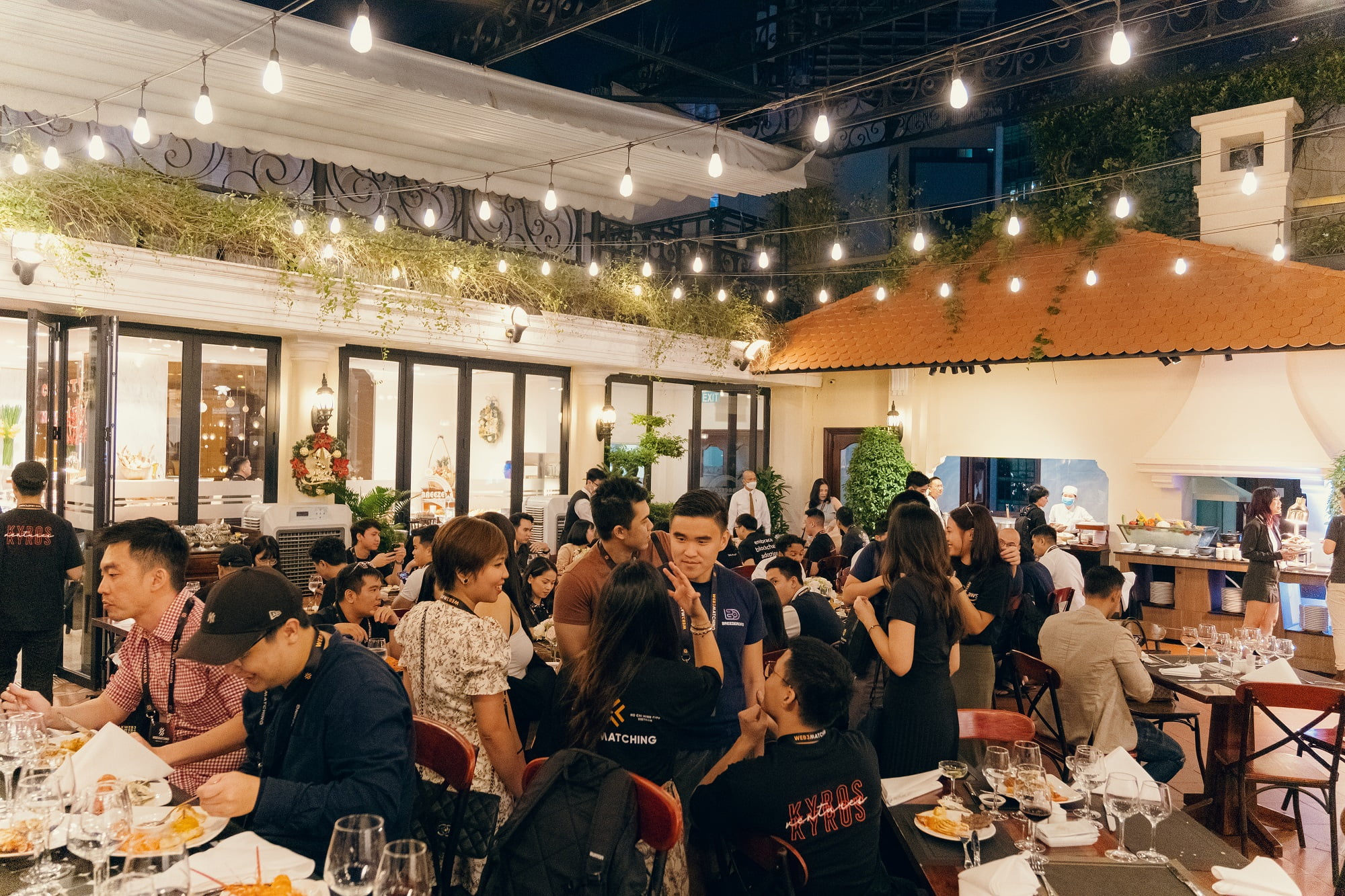 The future of blockchain and the Web3 sector looks promising despite the tough year that we have all experienced. The many collapses this year is a true test of the tenacity of those who remain, but without a doubt, we are still resilient.
On behalf of the organizing teams – BNB Chain, Amazon Web Services (AWS) and Kyros Ventures, we would like to express our sincere thanks to all the valuable partners and teams who attended Web3 Matching, making it a successful, memorable and invaluable event.
Let's buidl! Together we will continue to unlock the potential of the blockchain space and facilitate its growth through discussions on development outlook and community engagement. Through continually improving the practices that aid the advancement of the space, we are contributing to the success of the next-gen startups in the local SEA market.
About organizers
Amazon Web Services (AWS)
A renowned Internet infrastructure provider with the mission to empower the developers in this space to redefine the Internet by helping them build their solutions with more effective tools and world-class security. AWS has the broadest and deepest sets of solutions to suit the wide variety of Web3 companies' infrastructure needs.
BNB Chain
One of the most popular blockchains in the world, dedicated to delivering its core infrastructure necessary for mass adoption, and always remains as a community-first and open-source ecosystem built on a permissionless and decentralized environment.
Kyros Ventures 
The gateway to the entirety of the blockchain landscape in Vietnam, which sets its goal to educate the growing crypto population, and to help as much development in the Web3 sector as possible through incubation for startups in the space.